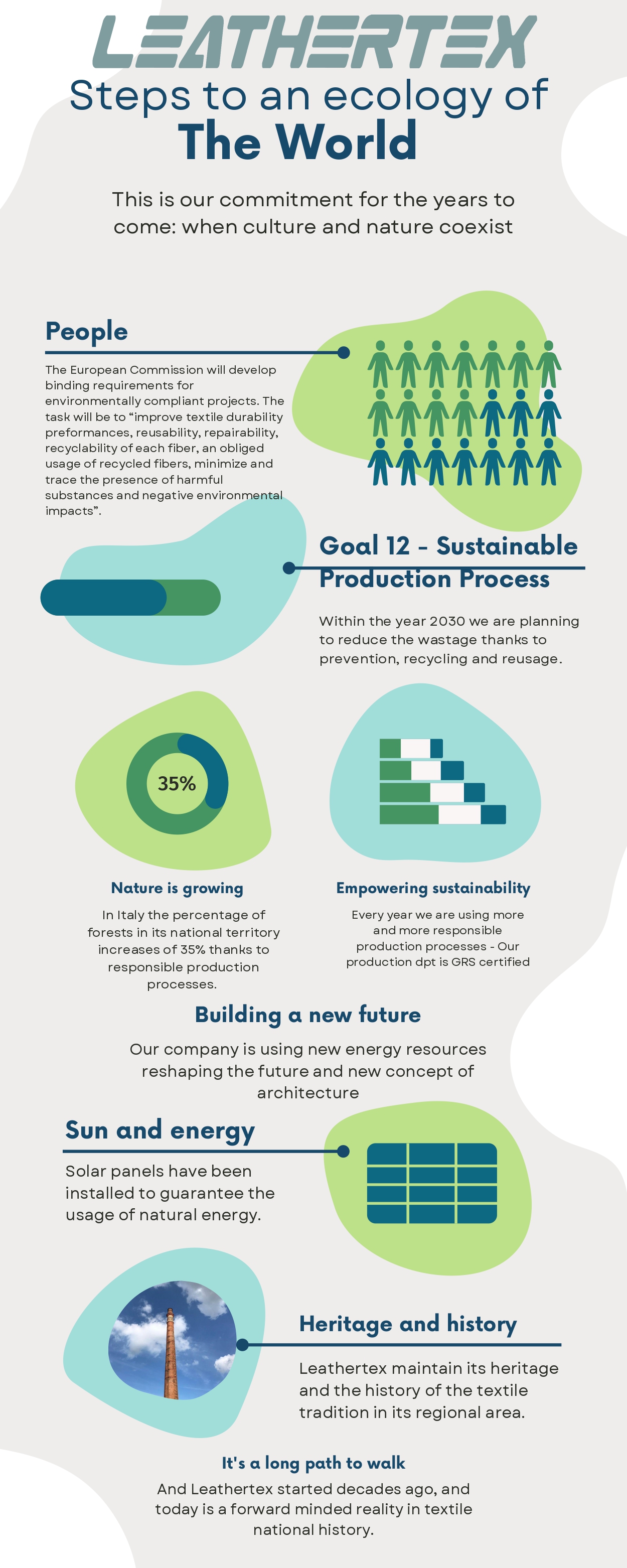 Leathertex introduces new exclusive sustainable products to follow the needs of the environment around us and the demand of global market. These lines of products are made in the respect of the environment with eco-friendly materials and developments.
Second Life: to fight the wastage of materials during industrial processes, this line of production contributes to give them a new life. The real leather that is wasted from the previous productions has been recycled, grinder, washed and reactivated, The result is a textile product that can be marked as genuine leather but it has got the properties of a fabric and it's recycled. The name "Second life" comes from this process of regeneration.
Vero Vegan: A vegan line of products: a synthetic leather of PU resin made out of corn and soya. Petrol plastic is responsible only of 30% of weight of film material. It's vegetal, it's biodegradable and it's recyclable!
Waterborne: A line of products dedicated to the PU coating produced with no solvents or any harmful chemicals. These products are literally born in water.
Metempsychosis: A new life given from the transformation of the wastage into useful products. The article of this line are made out using recycled plastic materials in order to contribute to reduce the plastic wastage avoiding the production of materials from petrol.